About
ABOUT US
As the world's No.1 integrated marketing company from Japan,
delivering truly good products to those who seek them,
and eliminating "Mottainai" in business opportunities in this world.
We hope to increase the "enthusiasm of our creators and customers"
so that the everyday lives of more people are full of happiness.
Bridging every kind of the gaps between products and people
with cutting-edge marketing strategies,
we contribute to create a world where truly good items
are appreciated and delivered to the right people.
*"Mottainai" is an ancient and traditional Japanese concept of being grateful for each item and opportunity found in life, correctly recognizing its value, and making the most of it.
We place great importance on this "mottainai" spirit.
Company
Company profile
| | |
| --- | --- |
| Company name | LEAGUE inc. |
| Head office | i-office Kichijoji, 2-8-4 Kichijoji Honcho, Musashino-shi, Tokyo-to 180-0004 Japan |
| Business details | Import/export business, retail wholesale business, promotional marketing and sales support, advertising business, consulting |
| Main banks | SUMITOMO MITSUI BANKING CORPORATION  THE TAMA SHINKIN BANK  THE SEIBU SHINKIN BANK  |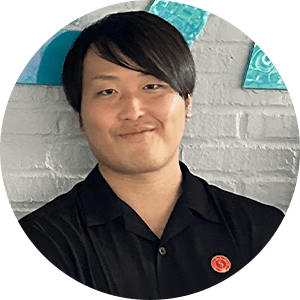 CEO Shotaro Takechi

 
I was born in Aichi Prefecture, Japan. While in college, I broadened my international perspective by studying in Canada for an extended period of time. After graduation, I worked for one of the biggest staffing agency in Japan.
I later became independent and strongly decided to "bridge all gaps between products and people" and "create the world's best marketing company from Japan. Despite the lack of connections and the COVID-19 crisis, I have succeeded in funding the large-scale budget projects on several major crowdfunding sites and in introducing our products to major mass retailers and expanding our business.
While working as a specialist in managing my own product sales business and overseas negotiations, also I have established an online community to share and spread my own past failures where sales did not increase due to unclear product selection criteria, as well as my successful experience in introducing new overseas products to Japan using marketing techniques based on international sensibilities and out-of-the-box thinking.
My goal is to help everyone, from beginners to experts, acquire the ability to continue earning independently.
Day by day, I continue to provide my own insights while researching the latest marketing trends and strategies.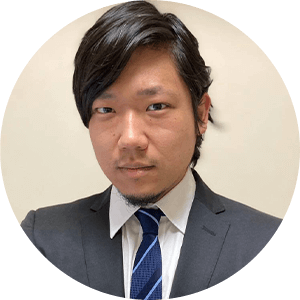 COO Masaya Menju 
I was born in Aichi Prefecture. At the trading company division of a major company, I was engaged in trade practice, production management and sales activities related to fashion products. I also worked as a general merchandiser in a retail division of a subsidiary company, handling the flow of the entire supply chain from upstream to downstream.
Since starting our own business, I have been engaged in both online and offline product sales, and have been researching the creation of a more modern and efficient supply chain in order to bridge the gap between products and people.
In addition, in order to share the knowledge and experience I have cultivated over the years, I also work as a lecturer at online communities, focusing on overseas procurement and product selection.
To close all the gaps between products and people, and to make people realize that "good products will always sell if they are sold in the right places," I research everything from product selection to logistics, and continue to provide methods that anyone can easily understand and implement with high reproducibility.